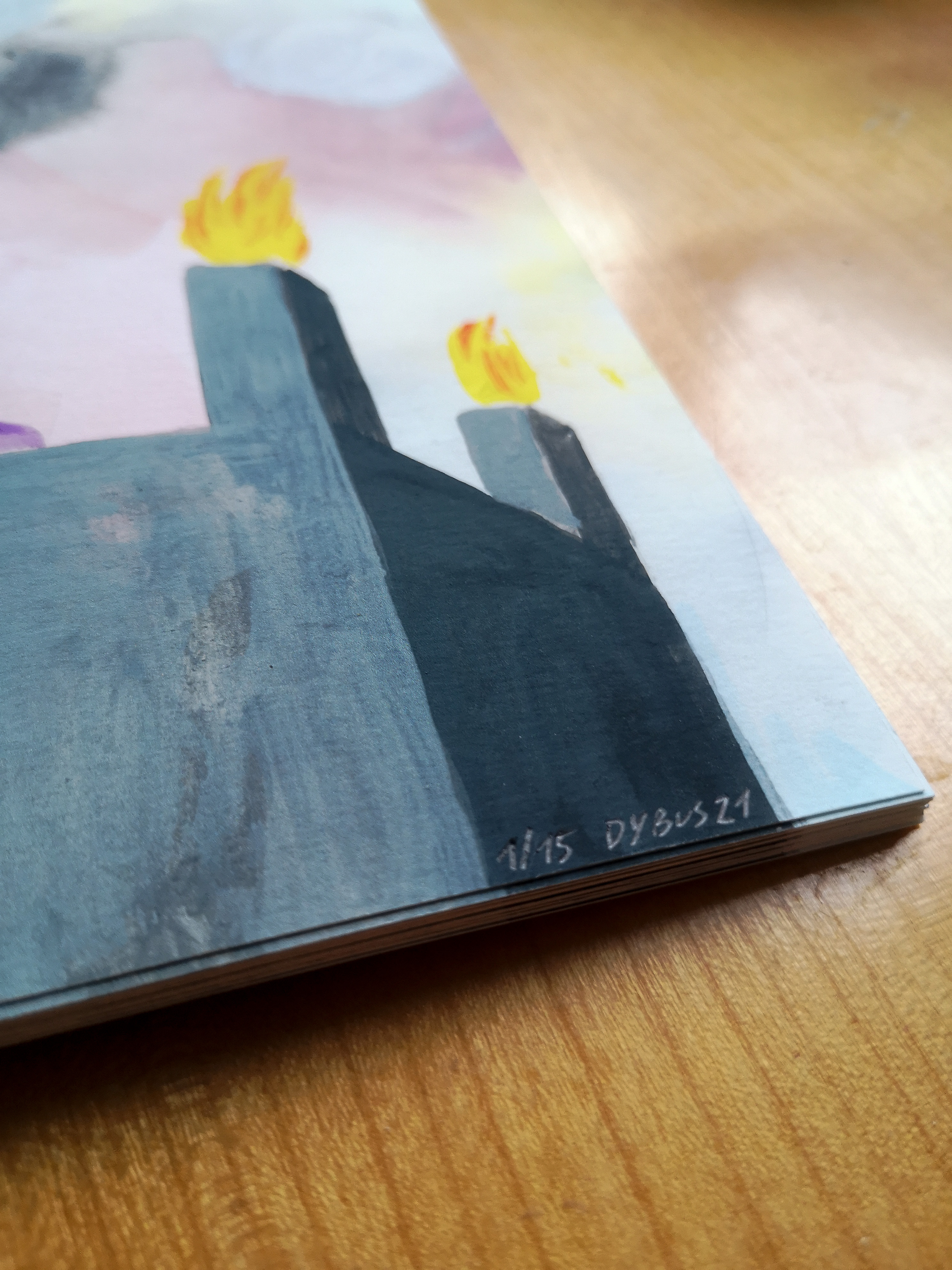 Feeling Good, Fineartprint

on 308g Hahnemühle, 20x15 cm, Handwritten Pencil Text + Signed Edition of 15,
---

PAIN Silk Screen Print
38x30 cm, Signed Edition of 5
---

Pain T-Shirt Regular
Printed at the renowned Shining Labor in Berlin. Analogue silkscreen print. From the original drawing to the final print no computer involved. Pure and simple black on white Regular Fit Heavy Weight Unisex T-Shirt.
---
NOTE FEMALE SIZES: Size S fits like size M, size M like size L etc.

Abstract Contemporary, Fineartprint

on 308g Hahnemühle, 30x22 cm, Signed Edition of 10
---

Endorphine Wizardry,
Original Painting
Acrylics on Paper, 20cm x 15cm, Berlin 2020

Existence, Original Painting
Acrylics on Paper, 40x30cm, Berlin 2020
You Are Not Enough, Original Painting
Acrylics and Pencil on Paper, 20x15cm, Berlin 2021
Trying Hard, Original Painting
Acrylics and Pencil on Paper, 20x15cm, Berlin 2021
Bad Things Happened Here, Original Painting
Acrylics on Paper, 20x15cm, Berlin 2021
Making Friends Again, Original Painting
Acrylics and Pencil on Paper, 19x14cm, Berlin 2020
Eternal Scream, Original Painting
Acrylics and Pencil on Paper, 20x15cm, Berlin 2020
Plans For The Weekend, Original Painting
Acrylics on Paper, 20x15cm, Berlin 2021
---